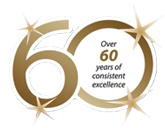 Electronics Universal Testing Machines :UTES
Features

Loading accuracy as high as ± 1%
Servo controlled Motorized Valve incorporating of control modes - Standard manual control, Potentiometric control, Load rate control, Elongation rate control, Load hold mode, Auto start & initial valve open start.
Straining at variable speeds to suit a wide range of materials.Printer & PC graphs enable study the behavior of the material.
Motor driven threaded columns for quick effortless adjustment of lower cross-head-to facilitate rapid fixing of test specimen.
Simplicity in reading because of digital readouts.
Wide range of standard and special accessories.
Easy change from plain to threaded and screwed specimens.
Large effective clearance between columns enables testing of standards specimens as well as structures.
Simple controls for ease of operation.
Robust straining frame of an extremely rigid construction.
Safe operation ensured by means of safety devices.
Fully enclosed and protected pressure transducer.
RS 232 serial port for PC control of Machine.
Load Capacity : 100 kN, 200 kN, 400 kN, 600 kN & 1000 kN.
Electronic Control Panel (FIE SERVO):
In electronic panel 8085 microprocessor is used for basic UTM operation & an 8 bit dedicated micro controller is used for close loop & Servo control.
Panel is having parallel printer port.
RS 232 C serial port for PC interface.
2 lines x 8 digits 7 segment display & membrane keyboard for data entry.
20 data sets and 50 results storage.